We have launched a new effort to share a diverse range of spiritual practices. Each Thursday will be led by a member of the congregation, guest or staff member and will vary throughout the year. Specific themes will be announced in the newsletter and in Sunday morning inserts. Centering Thursdays are an opportunity to slow down, take time for yourself and try a new practice that could help to bring healing, balance, reflection and/or transcendence into your life. If you have questions, please contact Rev. Pam (
minister@dentonuuf.org
).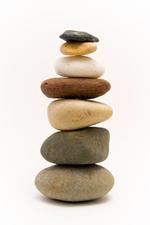 T
he basic structure of Centering Thursdays is:
First Thursday of each month: Buddhist meditation
Second and Fourth Thursday of each month: a spiritual practice of some kind (praying in color, chanting, dance, mandala drawing, labyrinth walking, yoga, lectio divina, compassionate listening, drumming, etc.) will be introduced and practiced
Third Thursday of each month: an evening worship service of some kind drawing from different styles, sources and moods
Fifth Thursday of each month: "Mindfulness Meals" will be an opportunity to practice mindful eating through a shared meal, communion practice or some other form of engagement with the food we eat.